Biographies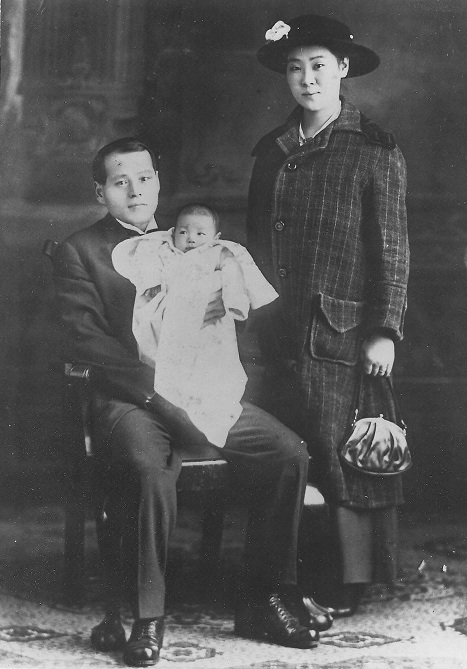 Tokujiro, Masao, and Tora Wakimura (Kato), c. 1917.
Reading the information available on tombstones is a good way to begin understanding a cemetery. Learning more about the lives of the people and families represented among its graves, however, gives a far more detailed picture of the community and times that produced that cemetery.
These sample biographies are meant to add texture to the story of the Auburn Pioneer Cemetery. They come from both the "pioneer" community that used the cemetery until 1935, and the Japanese/Japanese-American community that continues to use the cemetery even today.